AOP Tavel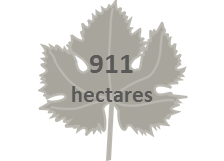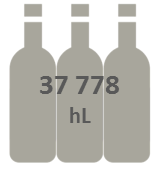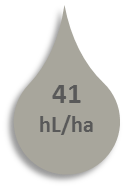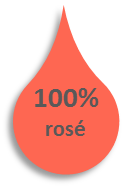 The First French Rosé
In 1937, Tavel was the first appellation created for rosé wines in France. According to many gastronomes, Tavel is considered the best rosé in the world. The wines are only made as rosés because the terroir is extremely suitable to fruity, spicy and acidic rosés.
Grenache is the dominant varietal along with Syrah, Mourvèdre, Cinsault, Clairette, Bourboulenc, Carignan, Picpoul and Calitor added to it. None of the individual varietals can surpass 60%, which guarantees synergy due to varietal diversity.
In terms of winemaking, Tavel wines are produced by cold maceration for 12-48 hours followed by a temperature-controlled liquid phase alcoholic fermentation before a malolactic fermentation.
The vineyard is located in two communes, Tavel and Roquemaure, in Gard.
Our Wine
AOP Tavel rosé: A powerful and aromatic rosé with spicy notes, strawberry aromas and lightly acidic. It's a gastronomic rosé that pairs perfectly for spicy meals, grilled meats, seafood as well as fruit or chocolate-based desserts.
"It's not rosé. It's a Tavel!"
Our Land
Lauze Terroir
Our 4 hectares of Tavel appellation are located on flagstone, more specifically lauze, soil. It's a limestone, flaky rock, perfect for draining soil and protecting vines from temperature variations. The village of Tavel is also recognized for lauze, a type of flagstone, used to construct monuments and homes.