AOP Côtes-du-Rhône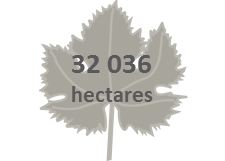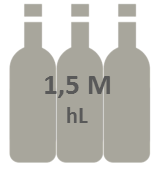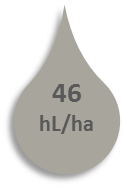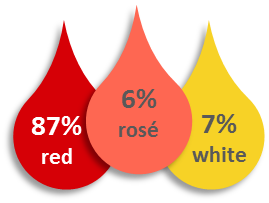 Fruity, spicy wines with velvety tannins
The appellation extends across 171 communes from south of Lyon to Avignon. It allows for a total of 21 varietals. The dominant grape varietal of southern Côtes-du-Rhône is Grenache, which has a warm, fruity roundness. Syrah, Cinsault, Carignan and Mourvèdre unite its spice, colour and structure.
Our vines are located on the right bank of the Rhône in one of the southernmost parts of the appellation.
Wines have been produced in the region since the pre-Roman era. Popes and kings are rumoured to have preferred these wines from the right bank. In the 17th century, right bank wines sent to the king by the river port of Roquemaure were marked with the letters CDR for Côte du Rhône in order to guarantee the origins of the barrels, which established the fundamental principles of the AOP. 100 years later, right bank wines were integrated together and Côte du Rhône became Côtes-du-Rhône (plural).
Our Wines
AOP Côtes-du-Rhône Red: An elegant and spicy wine with hints of violets and red fruit.
AOP Côtes-du-Rhône Red ++-- no sulfites: A Grenache and Syrah blend with a beautiful roundness and red fruit notes.
Our Land
Sand and colluvium terroir
At the foot of terraces of sand, colluvium give our 23.5 hectares of Côtes-du-Rhône a terroir of light soil that filters easily and is able to heat rapidly up in the spring.
Water reserves support the grapes, giving intense aromatic expressions with a lingering finish.