IGP Pays d'Oc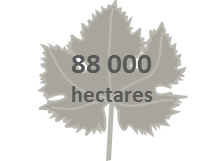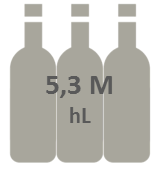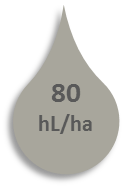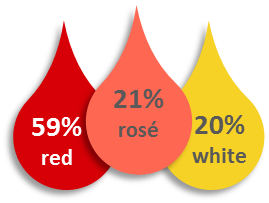 The Queen of IGP
The Greeks planted vines in Languedoc in 6th century BC. Romans developed the oldest vineyard in Gaul near Narbonne around 118 BC. After the Roman Empire's fall, Cistercian and Benedictine monks took up the vineyards again, introducing the notion of terroir by selecting the best land parcels. During the Renaissance, small regional ports allowed international markets to open up. Linking the Atlantic and Mediterranean, the Canal du Midi stimulated business growth. Seduced by Languedoc wines, United States President Thomas Jefferson eliminated taxes on Languedoc wines to boost imports into America. In 1970, the vineyard was very productive but was redeveloped to focus on quality due to the rise of AOP and IGP classifications in 1987.
The IGP classifications showcase varietal wines by focusing on organoleptic characteristics of the varietals, making understanding wines clearer. IGP Pays d'Oc spans four departments (Gard, Hérault, Aude and Pyrénées-Orientales) as well as four Lozère communes.
IGP wines are scrupulously controlled by Bureau Veritas.
IGP Pays d'Oc is one of six regional IGPs. It's the top French IGP in international sales and the top IGP in France.
Main Varietals:
Red: Merlot, Cabernet Sauvignon, Syrah
White: Chardonnay, Sauvignon Blanc, Viognier
Rosé: Grenache, Cinsault, Syrah
Our Wine
IGP Pays d'Oc Syrah: A Syrah with magnificent roundness. A fruity, lively wine that's also easy to drink.
Our Land
Sand and colluvium terroir
At the foot of terraces of sand, colluvium provides the 5 hectares of our IGP a light soil that filters quickly and heats rapidly up in the spring. Water reserves support the grapes to give them an intense, aromatic expression with a lingering finish.