AOP Lirac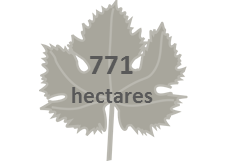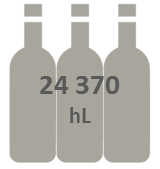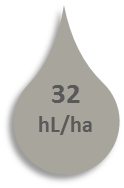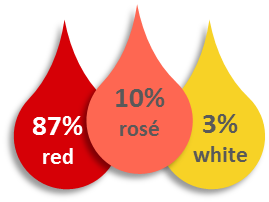 The Rising Appellation of the Rhône Valley
The closest neighbour to Châteauneuf-du-Pape
The first Rhone Valley appellation exists in three colours. It is the only one with Vacqueyras. Châteauneuf-du-Pape is the closest neighbour to Lirac since it shares the same soil, terroir, climate and predominate Grenache grapes characteristics. Its location on the right bank of the Rhône shelters it from local traffic as well as giving it a touch of secrecy.
Created in 1947, the appellation extends across the best soils of four communes: Lirac, Roquemaure, Saint-Laurent-des-Arbres and Saint-Geniès-de-Comolas. It has the most stringent requirements of the entire region. Lirac is the southernmost cru of the Rhône Valley. A Mediterranean climate with 2,700 hours of sunlight per year and around 180 days of mistral winds from the south keep the grapes sheltered from humidity and disease.
Lirac is a powerful and elegant style that is velvety, fruity and spicy. It's the rising appellation of the Rhône Valley.
Our Wines
AOP Lirac White: A wine with white flower notes, perfect as an aperitif or with goat and sheep cheese. It has clear, light colour that reveals floral and fruity notes. Acacia, lime and fennel mix with white peaches, apples, citrus and exotic fruits. Over time, the wine evolves into honey and heath. Fine and delicate, it leaves a refreshing, beautiful finish in the mouth.
AOP Lirac Red: An elegant, powerful and fruity wine with raspberries, spices and liquorice. Red Lirac has a deep ruby colour that exhales aromas of black and red fruit, heath and spices. When aged, it softens towards liquorice, black olives, truffle and cocoa. Balanced, it mixes a beautiful, powerful, round tannic character in the mouth. It has high aging potential.
Our Land
A terroir of rolled pebbles, sand and colluvium
Our 17.5 hectares are located on rolled pebbles as well as sand and colluvium terroir.
These pebbles rest on a clay base, which offers perfect protection against heat variations and potential disease to the vines. It stores heat from the sun during the day and releases it at night to keep the vines at a good temperature. It also allows the soil to drain, helping evaporate rainwater, which removes the risk of disease linked to humidity.
The sand and colluvium terroir give a light soil that filters easily and is able to heat rapidly back up in the spring. Water reserves in the ground support the grapes by giving them intense, aromatic expressions that unite over a lingering finish.